As a deck builder, you work hard to give your customers stunning decks that are as durable as they are beautiful. You also want to ensure you bring customers' unique visions to life, but if you want to give them more options than traditional wood decks, consider the StoneDeks systems. 
Rather than using wood planks that tend to rot and splinter over time, the StoneDeks systems uses stones, pavers, and bricks to create highly durable, long-lasting decks that deliver unmatched aesthetics. You and your customers can reap plenty of benefits with minimal maintenance requirements and a straightforward installation process. 
Keep reading to learn how StoneDeks gives customers more options and how joining the dealership program can grow your deck-building business by offering this innovative system. 
What Is the StoneDeks System?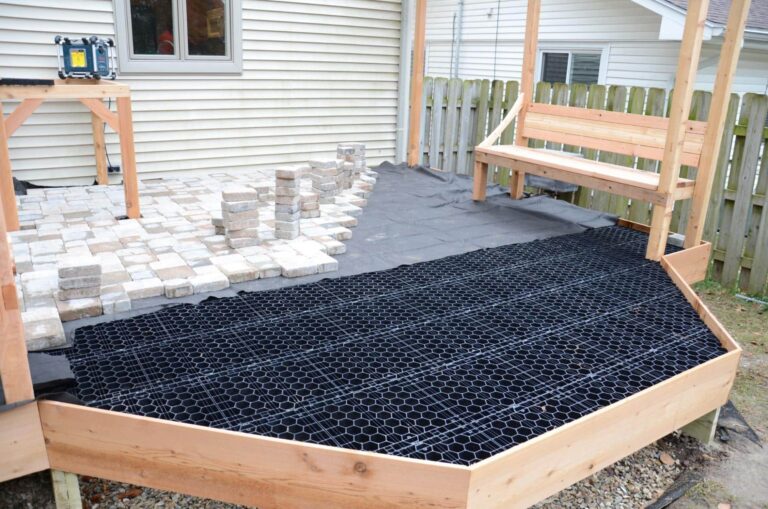 Rather than using wood or composite planks to create a deck, the StoneDeks systems allows you to easily install porcelain tile, brick, stones and pavers with the following products:
Each of these products allows you to build your stone decks more efficiently and effectively than alternative methods, which gives your customers a more cost-efficient deck. 
SilcaGrate™

provides

structural support underlayment that enables you to put any type of stone, paver, or brick on a wood or metal frame structure. 

Silca Soil Grid™ allows you to link them together to build a stronger hardscape by stabilizing the base material.

SilcaSpacers™

create a reliable and durable sub-flooring system that works in harmony to support the deck and ensure a good polymeric sand joint with even spacing.
SilcaMat™ can help with resistance to mold, bacteria, fungi and is extremely stable in both cold and hot climates.
Give Your Customers Options for Multiple Types of Decks
The StoneDeks systems doesn't just work on your traditional deck; it also works for different types of outdoor spaces! So, not only do you give your customers more options for materials, but you also make it easy for them to build any of the following:
Provide More Customization Options
Any deck builder worth their salt knows customers should be able to customize their decks, but traditional decking materials often limit your customers to stains and overall deck layout options. Since you can use almost any hardscaping material for a StoneDeks deck, you allow customers to customize their decks beyond stains and structure. 
Whether they want an elegant stone deck or a rustic brick patio, you can give them exactly what they want while ensuring high-quality materials and durability.
Wrapping Up: Give Your Customers More Options With StoneDeks
When a customer decides to build a deck, they plan on spending a significant amount of money to improve their home, so you want to do what you can to help them maximize their investment. By using the StoneDeks System, you give your customers the opportunity to get beautiful, low-maintenance decks that break tradition. 
With the vast number of hardscaping materials available, you also give them nearly endless customization options, making it easier to build a deck that fits each customer's style. 
Ready to learn more and take your deck-building business to the next level? Call us or Contact a StoneDeks professional to explore front porch stone ideas and other ways the StoneDeks System in Alliance, OH can help give your customers more options.