Decks extend your living space to give you the perfect relaxation hub. However, these structures need renovation from time to time, whether they're natural wood decks or composite materials.
While there are endless deck renovation options available, you might be considering beautiful new pavers for a deck to finish off the look and lend some durability. Installing pavers over deck surfaces is an excellent way to create a longer-lasting structure. But can you use pavers to renovate a beautiful multi-level deck, finish off pool decks, or adorn other types of decks without everything crashing down under the excess weight?
The deck experts from StoneDeks discuss the hidden truth below.
Why Use Pavers to Renovate a Deck?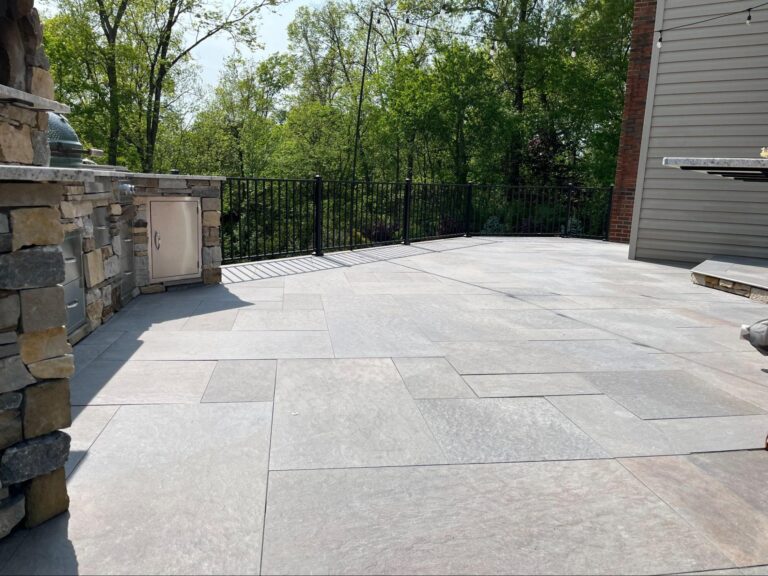 Pavers work extremely well to form an outer layer on the deck that's durable and visually appealing. The paver materials withstand plenty of wear and tear better than standard deck materials, including wood decks and PVC. Plus, when you install pavers over your deck, you can relax knowing your investment will hold up nicely against the elements and years of foot traffic.
Pavers might even save you the time and money you'd spend on refinishing the deck or replacing damaged boards every few years.
So, Will All Decks Hold Pavers Safely?
The secret to pavers on decks lies in the structure's designated load capacity. Does your deck have a high enough load capacity? Then, yes, it can safely support your choice of pavers for the foreseeable future.
Two simple factors determine whether the pavers will be too heavy for your deck:
Type of paver. Concrete pavers weigh a lot more than brick or natural stone alternatives.

Support system. Is the deck's substructure already weak? Don't install heavy pavers.
How to Safely Install Pavers For a Deck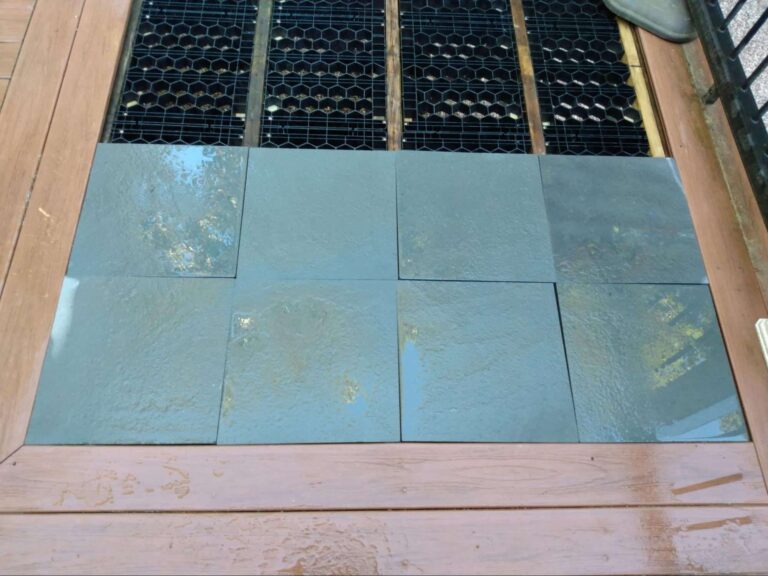 Inspect the substructure. Unfortunately, you can't learn how to inspect a deck's support system by reading an installation guide. It's best to hire a professional deck installation company to see if it's strong enough to support pavers for a deck refinishing job.

Reinforce the deck. Always work with an installation company like StoneDeks to decide on the right way to make your deck strong enough to hold the new pavers.

Choose the right materials. Lightweight pavers present a lower risk of exceeding your deck's load capacity, so select your material carefully.
You should also keep in mind that local building codes may not allow paver installations on decks. Confirm the rules in your area first, including what your HOA has to say about the project.
Make Your Deck Strong Enough for Pavers and Watch It Come to Life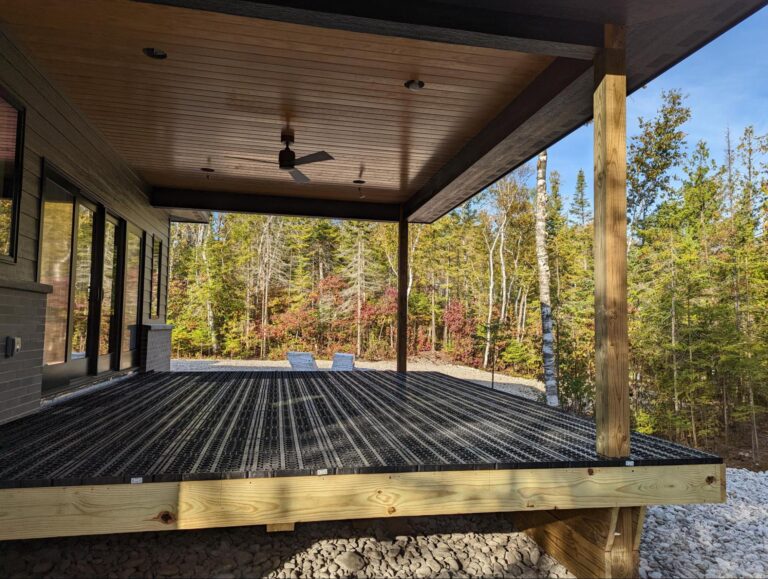 Installing pavers over your deck is an excellent way to breathe new life into your outdoor living space. Do pavers seem like they'll be too heavy for a deck you have in mind? We can help.
Why not take a look at our SilcaGrid, SilcaGrate, and SilcaMat support products to help your property's substructure accommodate your favorite pavers for a deck? It works for wood and other deck material alternatives.
Are you ready to discuss your deck transformation? Call StoneDeks, Alliance, Ohio at (330) 821-1585  or Get a Quote today!