Building a deck around a pool is a great way to turn your yard into a space to relax and entertain friends and family. 
You can customize pool decks to create the perfect atmosphere for your property, and StoneDeks in Alliance, Ohio, can help make your project a breeze with SilicaGrid and SilicaMat decking products. They act as a sturdy subfloor to safely secure stone and tile on new or existing pool decks.
Before building a deck around your pool, you need to know these four things:
1. It Has to be Up to Code
This one may take you by surprise because some areas do not consider a swimming pool a permanent structure, but a deck is. Check with local regulations for railing height, whether you need a pool gate on the edge of the deck, and any other safety regulations. Taking the time to learn local codes before you start will prevent the cost of redoing your deck if it doesn't meet regulations.
2. You Need a Material That Can Handle Water Exposure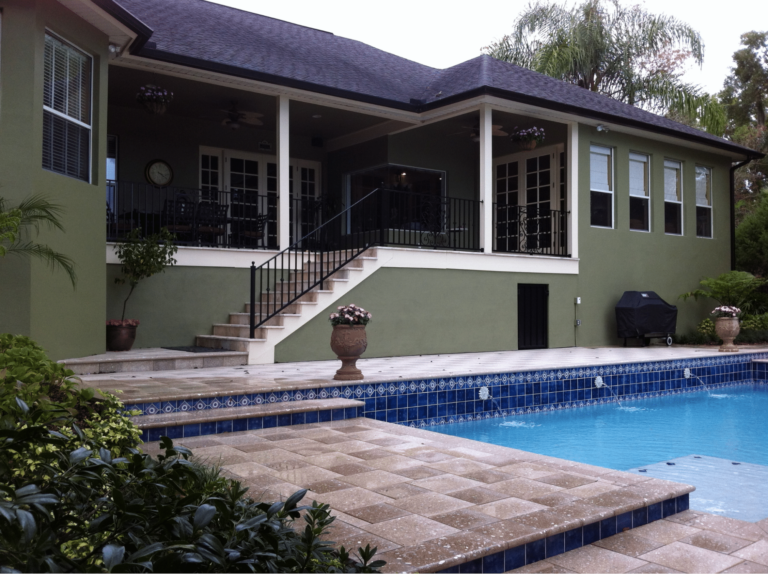 Obviously, your pool deck will endure regular water exposure. Traditional pool decks consist of wood, and with good reason. Wood is inexpensive and easy to use for a pool deck project.
Before you decide on a material, consider the future. Wood may look great at first, but it is porous, meaning it will eventually succumb to constant water exposure. You can choose a stone or tile that looks just like wood and lasts many years without rot or termite damage.
3. Some Decking Materials Are Not Safe to Walk On Barefoot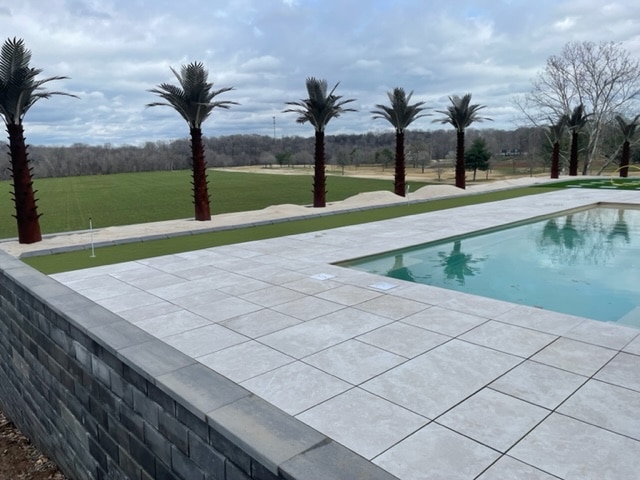 When it comes to building a deck around a pool, safety is the main concern. You don't want to spend time and money on a deck that turns into a safety hazard after a few months. As wood endures harsh sun and other weather conditions, it starts to crack and splinter, even if you reseal it every year. 
Stone and tile decking materials stay solid and safe as you and your family get in and out of the pool multiple times a day. Investing in stone will cut out the possibility of your child getting a giant splinter lodged in their foot on a damaged wooden deck.
4. Consider How Much Room You Need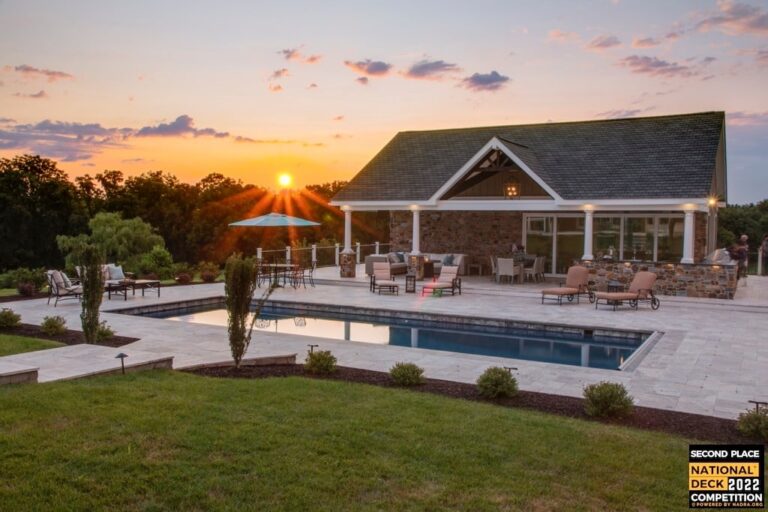 When making your pool deck plans, think about how many people will use your deck on a typical day, as well as when you entertain. You can design a deck that gives you space to eat, play games and hang out after you finish your daily swimming. A pool deck is an investment in your home, and you deserve one that you love spending time on.
Low-Maintenance Pool Decks
Tile and stone are high-quality, low-maintenance materials for a pool patio or deck. Our team at StoneDeks in Alliance, Ohio, helps make building a deck around a pool easier by providing sub-flooring materials for any type of stone or paver. To find out more about our decking products, fill out our online form or call 330-821-1585 to talk to one of our experts.