In our recent appearance on the Trades Podcast, we, Bart and Matt from StoneDeks, had the opportunity to share the compelling story behind our innovative product. We delved deep into the origins of StoneDeks, the challenges we faced, and the exciting future we envision for our venture.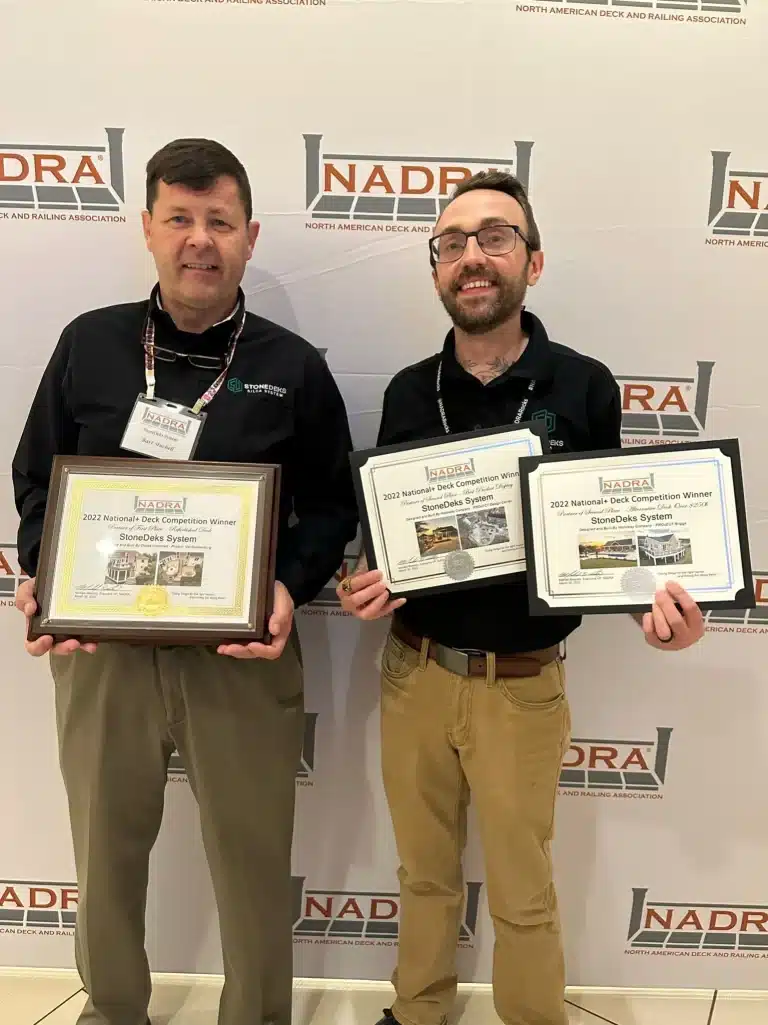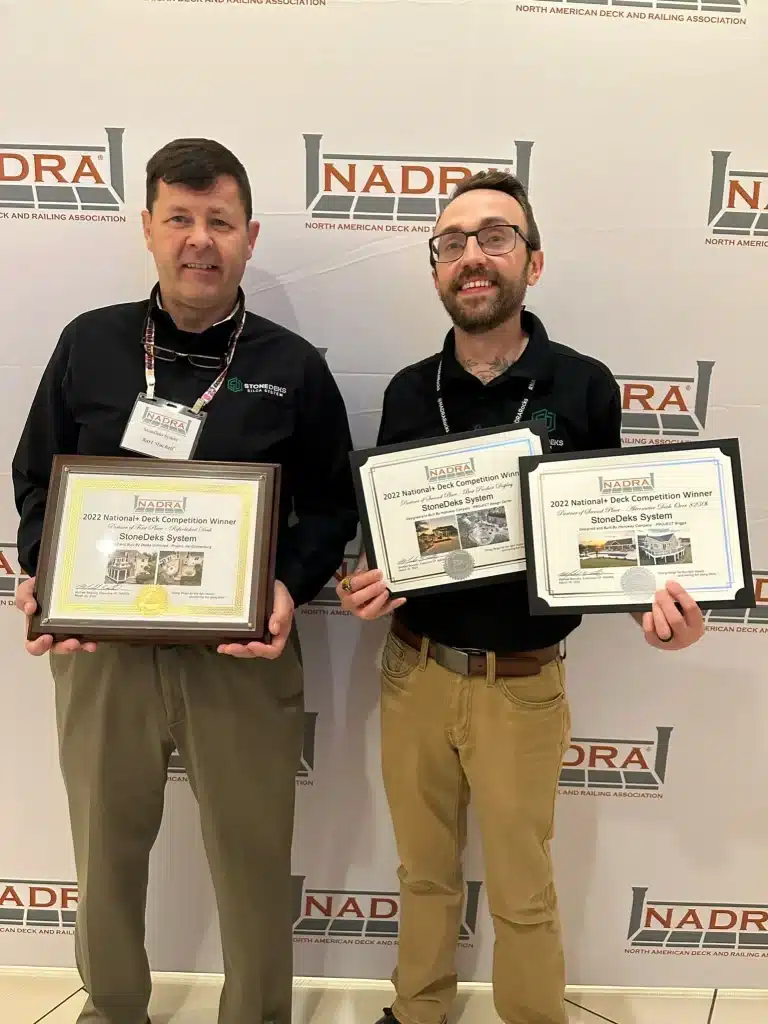 Our journey began in 2007 when Bart sought to bring an unprecedented concept to life – stone on a deck! Today, with nearly 2 million square feet of StoneDeks in the marketplace, we are proud to have our product as part of many beautiful projects, from decks to docks, bridges, and more.
Of course, the road to success was not an easy one. Our main challenge was convincing contractors that cutting stone was no different from cutting wood. After years of effort, educating consumers and contractors alike, and witnessing our business grow each year, we are thrilled to see our hard work coming to fruition.
Matt, our Sales Manager, shared his experience of seeing StoneDeks transform from an innovative idea to a favorite among homeowners and contractors. The relationships we've built with dealers, contractors, and homeowners have been instrumental in shaping our success story.
We also took the opportunity to elaborate on our ICC-certified StoneDeks system, which includes our patented SilcaGrate™ and Silca SoilGrid. Our products allow homeowners a greater degree of customization and offer contractors a chance to stand out from the competition.
Bart emphasized the importance of educating not only dealers and contractors but also homeowners. Because ultimately, no matter how good a product is, its success lies in the hands of the consumers. If homeowners appreciate and see a product's benefits, it will gain popularity and acceptance.
During our conversation, we discussed how the hardscape industry warmly welcomed the StoneDeks system in our early years. StoneDeks has revolutionized the industry for hardscape contractors by providing them with new opportunities to market their hardscapes in areas they couldn't previously reach.
Perhaps the most gratifying testament to the quality and appeal of our product was seeing it used in the award-winning creations of Holloway Company and Decks Unlimited at the Deck Summit in Florida: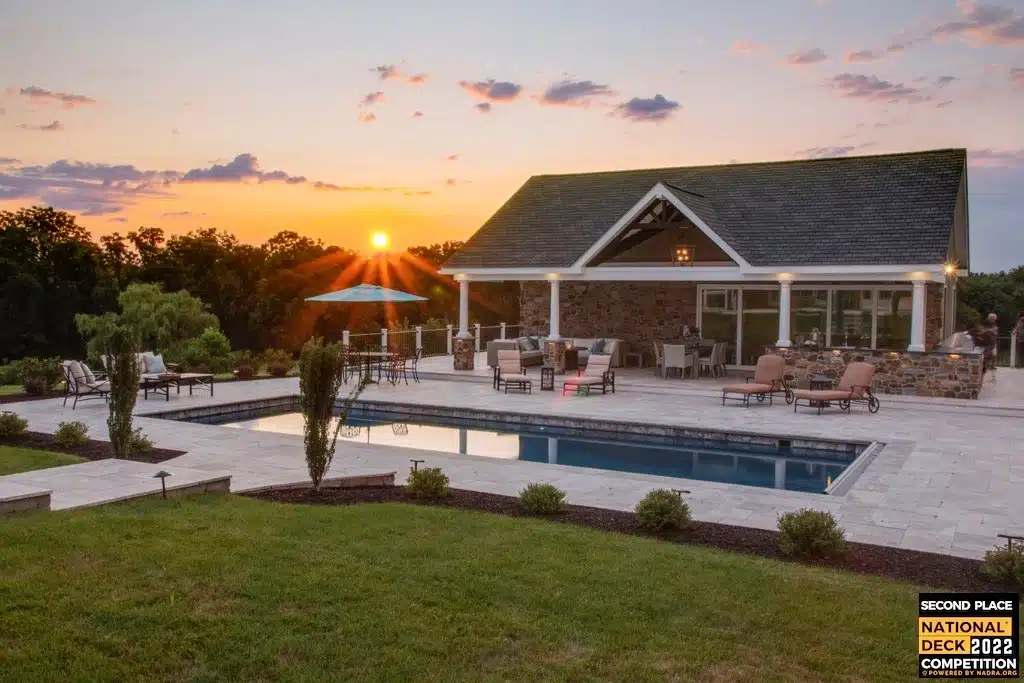 Born from an innovative idea, driven by passion, and backed by a robust product design, StoneDeks is making waves in the world of decking and hardscaping. We are excited about the upcoming year and can't wait to see where this journey of growth and innovation will take us!
If you missed our podcast appearance, you can catch it on The Trades Podcast. We guarantee a mix of inspiration, wisdom, and innovative insight.