Renovating your deck effortlessly boosts its beauty, style, and value, and one of the best deck transformation methods is laying pavers over the existing surface. It goes beyond patio pavers over an existing concrete slab. But if you get it right, you can say goodbye to further deck renovations for decades.
The installation guide below shares how experts like StoneDeks go about laying pavers over all types of existing decks, including multi-level decks.
An Inspection Ensures The Project Can Safely Continue
Before beginning the process, you need to confirm that your deck can support pavers. The added weight of the pavers can put significant strain on the deck's structure, which could collapse. That's why it's always best to seek professional help at this stage to confirm your deck's optimal load capacity.
The Rest of the Deck Resurfacing Process Follows For Stunning Results
Once experts confirm that it's safe to continue with the paver laying process, you can expect the following:
First, Gather Materials
Next, Draw Up a Sketch for Your Paver Layout
How do you want the arranged pavers to look upon completion? If you want to create intricate shapes and designs, draw up what you want to see. Skip this step if you're not too big on deck design, and leave it to the professionals instead.
Meticulously Prepare the Deck Surface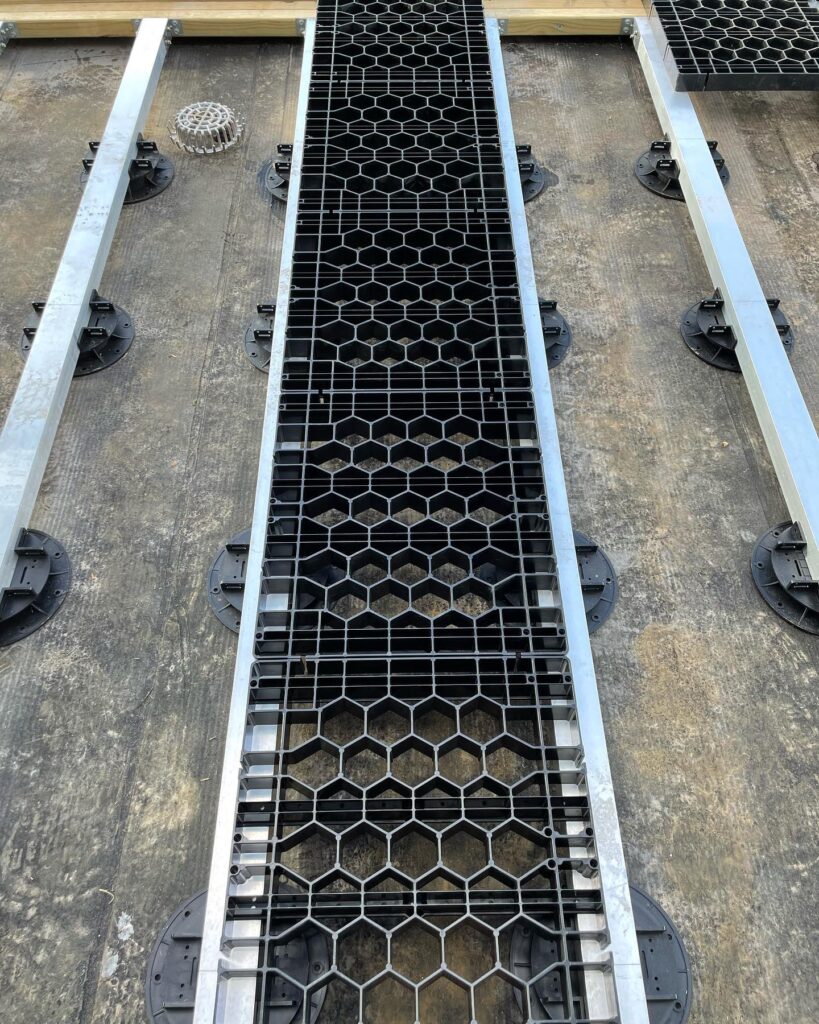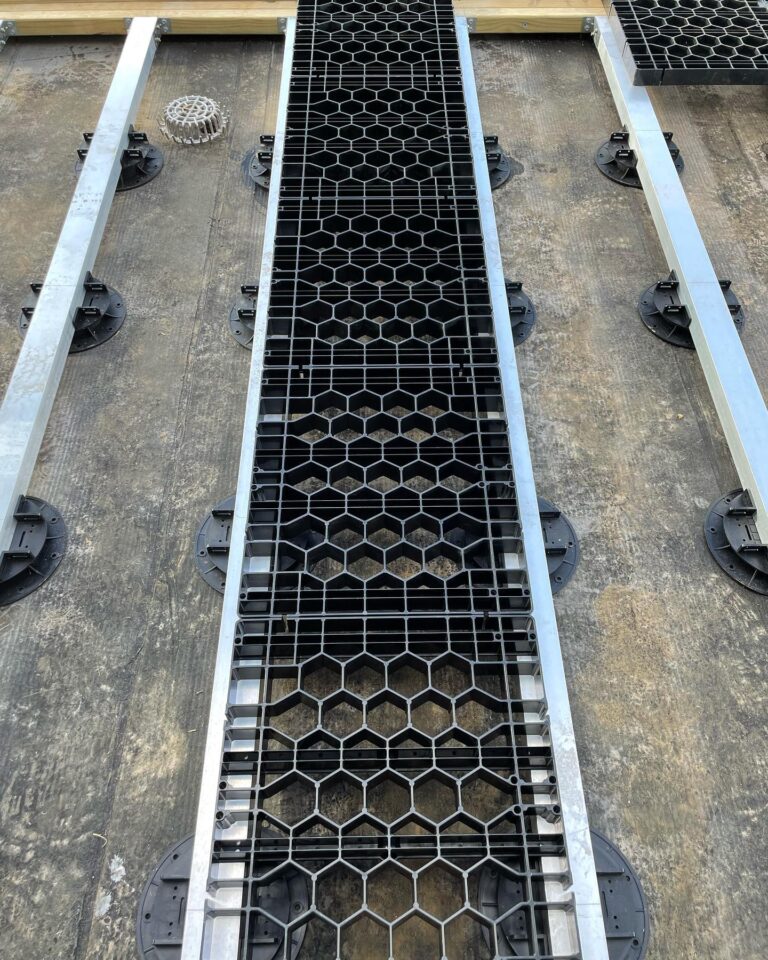 Before putting anything down, it's vital to sweep the deck surface to remove all dirt and debris. A dirty surface means a wobbly finish. Loose boards won't help, either.
Wrap posts G-Tape Deck and Joist Tape and the SilcaMat™, but only once the surface is clean and stable. The mat serves the dual purpose of a stable base and keeping the base material (discussed below) from falling through. For ground-level decks, this fabric also prevents weed growth.
Lay Pavers With Precise Attention to Detail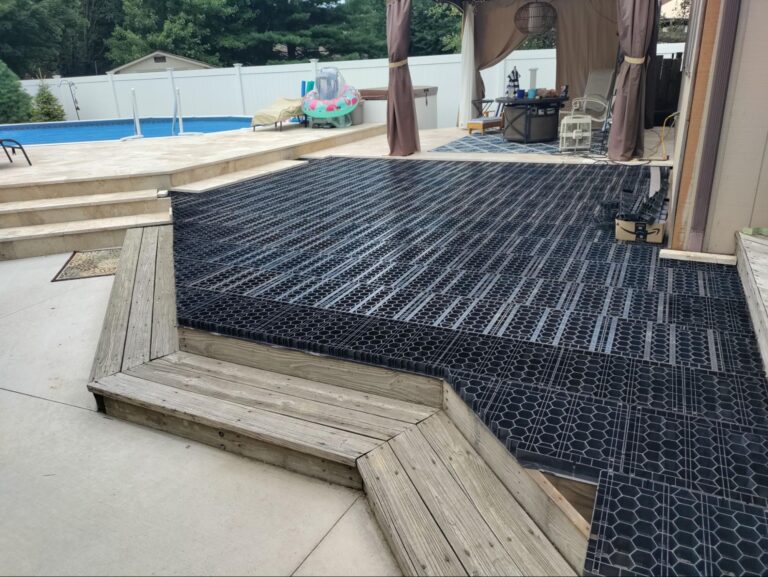 It takes some practice to lay the pavers according to the desired patterns in the sketch, but the main thing is to ensure that every paver is flush with others around it. Use our SilcaSpacers ™ to ensure a good polymeric sand joint with even spacing. Professionals will eliminate gaps as they work because it's much more challenging to do this at the end. Any space can allow moisture in, so precision is key.
Complete the Finishing Touches
Finally, it's time to install the edge restraints to keep the pavers in position and give your new deck a clean look. And after cleanup, that's the project done!
Give Your Deck the Substructure It Needs To Support Pavers Today!
Now, you know how to lay pavers over a deck. If your post-patio installation or deck project needs structural support, be sure to ask about our cutting-edge support products for decks and patios!
Call StoneDeks, Alliance, Ohio today at (330) 821-1585 to discuss your options before you begin your deck resurfacing project.